Gunners Targets League Survival
…As Mapantsola Cruise to 3-1 Victory Over Fighters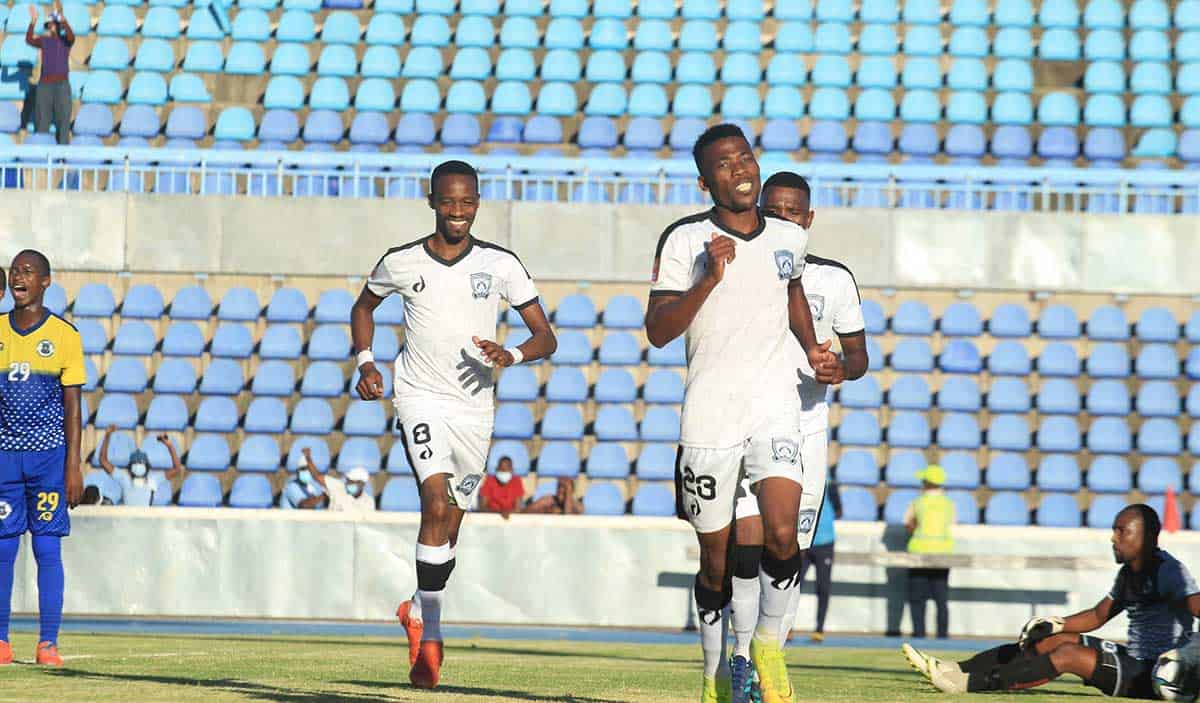 Extension Gunners head coach, Wame Mokoke, says their main target is to stay in the league this season following a poor start to the campaign.
Mapantsola had a very poor start to the league campaign losing badly to teams such as BDF XI, Gaborone United, Township Rollers and Orapa United in an astonishing fashion that even forced the sacking of the then coach Molefe Motlhala.
However yesterday, Gunners improved their survival chances with a commanding 3-1 victory over Mogoditshane Fighters at the National Stadium during the 15th week match in the Botswana Football League calendar.
A brace from Omphile Vissage and a single goal from Kabelo Babusi ensured that "Ezimyama" collects maximum points and move to position 10 in the log standings.
Mokoke's boys have now collected 15 points from 12 games with three games in hand.In a post match interview, Mokoke said he was impressed with the determination of his players despite working under difficult circumstances.
"It was a great display from the boys because they managed to execute the game plan accordingly. I'm honoured to have been given the platform to coach this club, so I will always do my best to motivate the players such that we push for better results. Our target is to remain in the league, with a better position compared to where we finished in the previous season. But we want to be realistic. A top 8 aim will seem like we are being over ambitious, but if we achieve that we will be delighted since it's been a while since Gunners finished in that bracket," said the elated Mokoke.
Though Fighters lost the game, they played beautiful football with only their composure and confidence in the final third being the major concern.
For his part Fighters head coach, Thaloba Nthaga, said his players lacked premier league experience and that he will be looking forward to beef up his squad this transfer window.
"We tried to play but we are lacking mentally because these are young boys from lower divisions and it shows we really need to beef up the team. We are lacking because some of the goals we concede are easy. In terms of general play we are not bad, it's just that the critical decisions we make are not good. We need to work on our defending, we were losing too many balls," he said.
Quizzed if there are any players he has already earmarked to lure to Fighters this transfer window period, Nthaga said:
"One of the challenges is lack of resources but I would like to bring on players with premier league experience and obviously those come and at a cost. Honestly we don't have resources and I'm speaking to the management to see who we can bring to try and help us," he said.
Fighters currently languish on position 15 with three points after playing 11 matches.