Elderly couple's bitter divorce takes new turn
*76 year old man says his 71 year old wife cannot be trusted
*Questions surround their marriage under Community of Property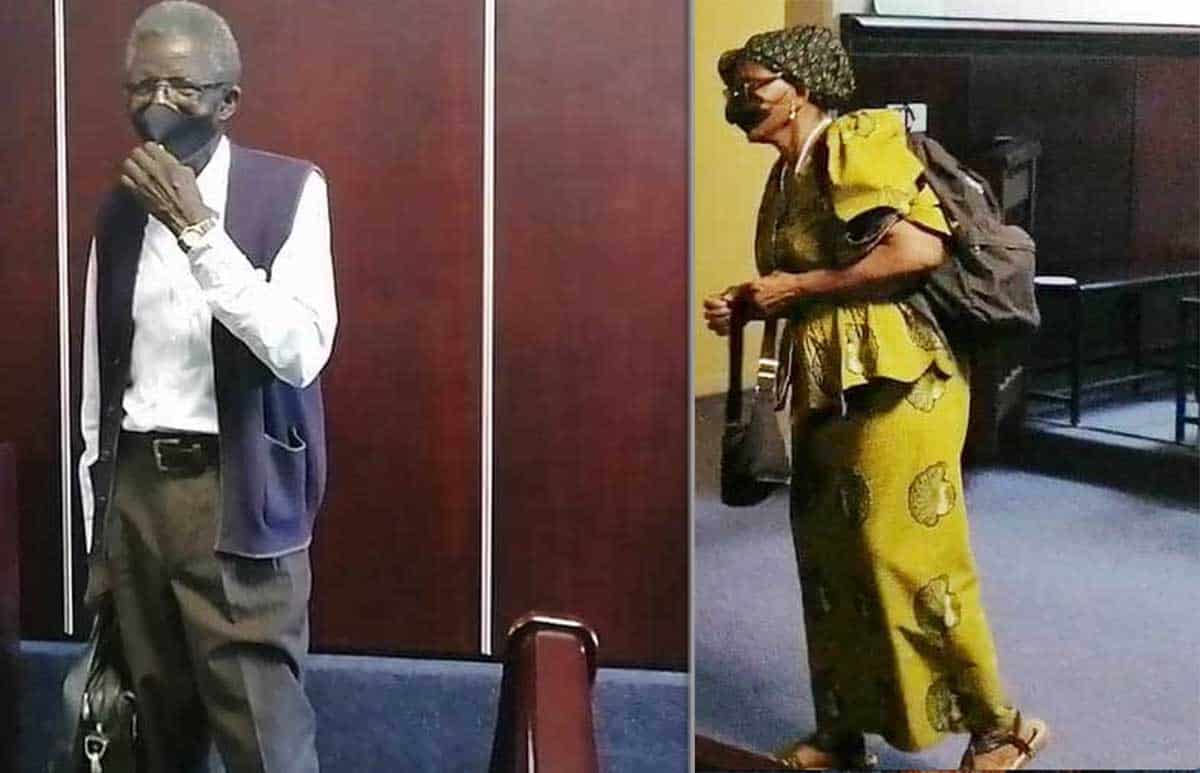 A couple that got married almost fifty years ago are fighting at the Gaborone High Court over division of property they acquired during their marriage.
Maano Thipe and Margaret Thipe officially divorced in 2013, but their estate division was never resolved.
However, Margaret has approached the court to have the issue resolved once and for all, but in her quest for justice, she says she has made some shocking findings about her husband of over forty years.
When giving her testimony on Monday, she said that they met in the late sixties and got married in 1973.
Throughout the 70s they were staying between Selibe Phikwe and Francistown, before moving to Gaborone in early 80s.
They had six children together, but one of them has since passed on.
The 71-year-old granny says she applied for a Self Help Housing Agency (SHHA) plot in Gaborone West in 1984, and paid for it, and they built a house together.
She told the court that later, they both applied for sale of the plot, but she was surprised to learn that the house had since been sold through her husband.
"I tried to enquire from the Deeds Registry and the answer I got was that the property has been sold through my husband's name. The documents surprisingly have both our signatures, and indicate that I was the owner of the plot," she said.
When asked whether she saw the money, she replied in the negative, but said her husband told her the proceeds would be used to develop their residential plot in Sebina.
Husband allegedly referred to himself as Bachelor
Margaret was also shocked to learn that when her 76-year-old husband sold a plot in Francistown, to one Gabriel Komboni, he presented himself as a Bachelor, according to the transfer documents.
He allegedly presented himself again as a Bachelor, when applying for a mortgage loan at the National Development Bank, which was later used to purchase a tractor.
However, Margaret's signature- again, appears on the mortgage loan documents.
Another outstanding issue involves a residential property in Block Nine Gaborone where they stayed for many years.
The court heard that Maano entered into an agreement with Botswana Housing Corporation to purchase the house, but soon he was struggling to make payments for the house, forcing him to transfer Rights and Responsibilities to their daughter in early 2013.
Wife claims she was kicked out of matrimonial house
When they divorced in the same year, the wife said, her husband kicked her and her children out.
However, Maano argues that his wife left their matrimonial home and never returned.
She also said that the house has been sold without her knowledge, yet her ex-husband continues to stay in it with all the movable property she paid for.
The couple are at each other's throats over plots in Sebina – two commercial plots, a residential plot and ploughing field, which Margaret alleges her husband has denied her access to since they divorced in 2013. She said she stays in Serowe.
Marriage regime under question
She told the court that since they were married in community of property, she did not make records on who paid for acquisition and development of the properties although many of them were acquired by her husband.
Maano's attorney Doreen Khama is scheduled to cross examine Margaret during the five days set aside for the hearing.