The everyday corporate baddie!
Everyday Fashion is the classic, chic Style Made Simple for the Everyday Woman! The Design and Style haven helps you discover how you want to look, so you can discover how to make your personal style come alive, effortlessly.
The Everyday Fashion brand designs wardrobes that are unique and fabulous for any style solutions for all settings. For this fashion series, they showed how to break the daunting task of getting ready in the morning with amazing, ready-to-wear corporate, everyday fashion pieces.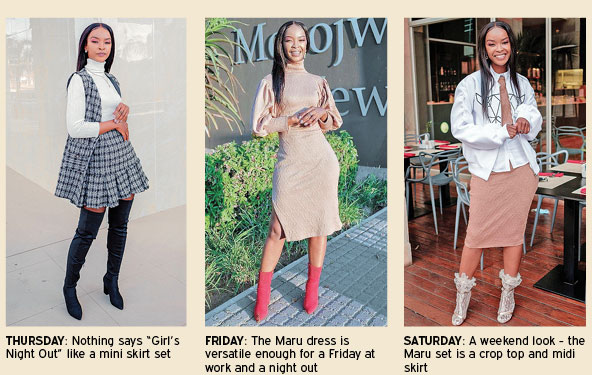 "The corporate everyday baddie collection was inspired by the modern Motswana corporate woman. We wanted to show that the possibilities of style are infinite if one invests in a few wardrobe staples. It was also important to highlight that because our winter is both cold and sunny one is not always confined to wearing conventionally warm clothing. We hope to inspire the corporate woman to take more care in their Everyday appearance." Said Candida Montsho, co-founder of Everyday Fashion BW.
For more impeccable daily fashion, follow Everyday Fashion BW on Facebook and @every_day.bw on Instagram.