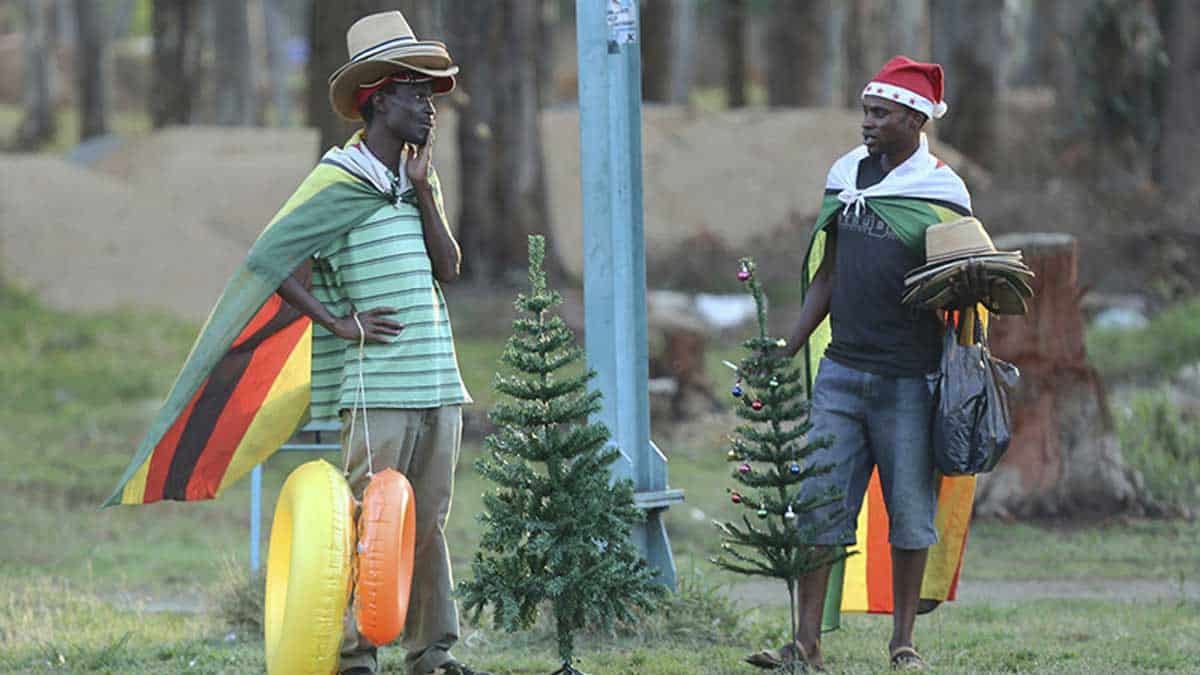 Yet another year is coming to an end and, although they say you shouldn't wish your life away, it sure feels good to be saying farewell to 2021.
I do hope dear reader that I have been one of the reasons you kept looking forward to your weekly edition of The Voice newspaper. We thank you for your continued support, it would not be possible without you!
As we all gear up for the festive season, which is a time to unwind and be merry with family and friends, one cannot help but reflect on the days gone by.
But before we look back, I must say I am happy for my fellow Zimbos living and working beyond borders who almost didn't make it home because of the stringent measures government had put in place to curb the spread of the Omicron variant.
Those coming from outside were to spend at least 15 days in quarantine regardless of their status. However, for once the powers-that-be listened to the people, silently shifting gears after a serious backlash. People are freely coming through the borders without any hassle.
It hasn't been the most active year in terms of breaking news compared to previous years but there were obviously stories and issues that kept people talking.
The first one that comes to mind is the exhumation and re-burial of the late former President Robert Mugabe that never was, at least for now.
It came as a shock to many that the current regime is still obsessed with Mugabe's final resting place.
Having lost the fight to bury him at the National Heroes Acre, the regime used other means to have his remains exhumed and re-buried at the shrine but the late former leader's family quickly blocked the move.
The belief amongst Mugabe's kin is that the current leadership wants to harvest some of his body parts for juju purposes.
Time will tell in the coming year if this fight will go on since the matter is before courts or they will let go and let Mugabe rest in peace, if indeed he is.
Mary Mubaiwa, the estranged wife of Vice President, Constatino Chiwenga also featured regularly in the headlines as their bitter divorce continues to play out in the open.
Mubaiwa is accused of fraud, money laundering and attempting to kill the VP.
She has been taking to social media, crying out about the cruelty of her ex-husband who has cut her off from their three minor children. She has received little sympathy, however, with the masses indifferent to her plight.
And of course a year can never pass without our shady millionaires flashing their wealth.
In October, Finance Ministry Secretary, George Guvamatanga sent tongues wagging when he threw a lavish birthday party where his guests were entertained by South Africa's Mafikizolo, Loius Mhlanga and Makhadzi. We all know these artists don't come cheap so you can imagine how many US dollars they pocketed for their performances.
I could go on and on about the stories of the year if the space allowed but unfortunately, I have to end here, it's been good keeping you company ….till next year, happy holidays!