Man accused of beating wife with curtain rail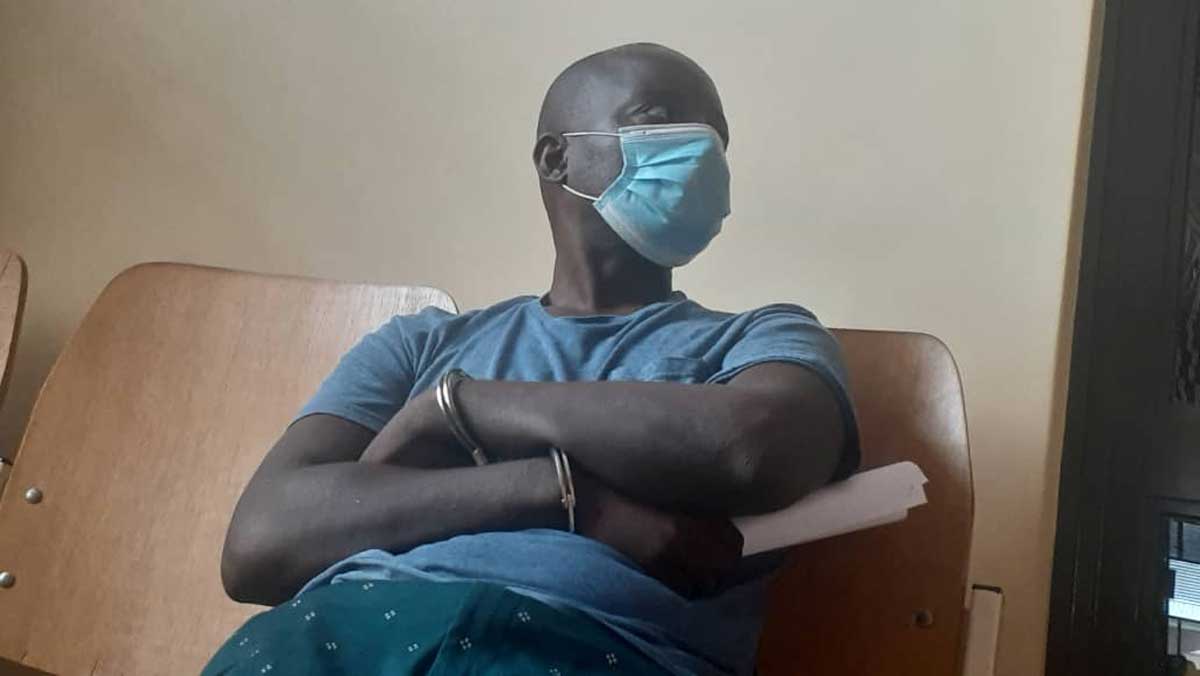 Festive ended with fireworks for a married couple in Gamodubu village last Sunday.
Sadly it was not the type that light up the sky but rather resembled the action one might see in a wrestling ring, with 40-year-old Zebert Ncube allegedly beating his wife black and blue at their home in Senyedimane ward.
Charged with assault occasioning actual bodily harm, the Zimbabwean is said to have first used his fists and then a curtain rail to beat his Motswana wife, Pontsho Ncube, on her forehead, back and thighs.
According to the bail opposing affidavit filed before court, it was around 0300hrs in the early hours of 9th January when an argument broke out between the couple.
It seems Pontsho was frustrated at never being able to find the keys to their rented shop and demanded to know where Zebert had left them. When he tried to walk away from his wife, she reportedly grabbed him by the hand to stop him. Police believe the husband reacted by punching Pontsho several times in the back before leaving the room, with his wife following him.
In the living room, it is alleged Zebert used a curtain rail that had been lying on the floor to repeatedly whack Pontsho all over her body.
During the suspect's mention before Molepolole Magistrates' Court on Tuesday, the prosecutor, Inspector Thema Marumolo, revealed investigations were ongoing and the complainant had not yet filed a medical report.
"The accused and the victim are married and staying together in the same place. We fear that when granted bail the accused might commit other offences. May the court give the Investigating Officer some time to arrange with the social welfare office for him to undergo counselling," said Inspector Marumolo.
When given the chance to speak, Zebert pleaded to be set free, explaining he is self-employed and taking care of his child and wife.
"May I at least be given a conditional bail that I do not come closer to the yard," he begged politely.
However, Zebert was out of luck as Chief Magistrate Gaseitsewe Tonoki ordered he be remanded to allow the cops to conduct their investigations undisturbed.
Outside court, the suspect could be overheard telling police officers the fight had been over properties, claiming he was angry with his wife for selling their fridge, generator and car without his consent.
He is due back in court on 31st January.